Warning: Aurigma File Downloader product is outdated and was discontinued. Please read more information in the blog post
Let's see how Aurigma File Downloader works the beginning to the end.
Step 1. Add Download button on your page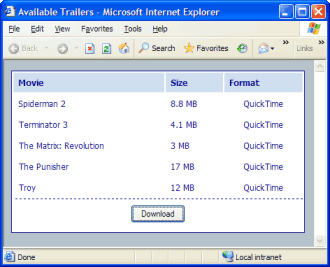 The Download button is the only part of File Downloader on this page. The user clicks it to open the download process dialog.
Step 2. Click Download button to open the downloader
After the Download button is clicked, this dialog is opened. The user can verify the file list here. If everything is fine, the user clicks the OK button to open the next window.
Step 3. Select destination folder on a local machine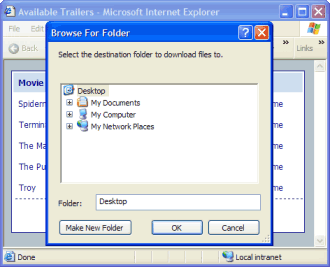 As soon as the file list is verified, the user selects the folder to download files to.
Step 4. Start the download process.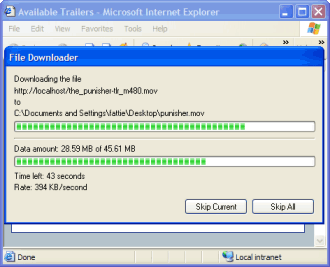 When the folder is selected, the download process begins. The user sees the download progress indicator. If necessary, currently downloading files may be skipped.
Step 5. Resolve file name conflicts if any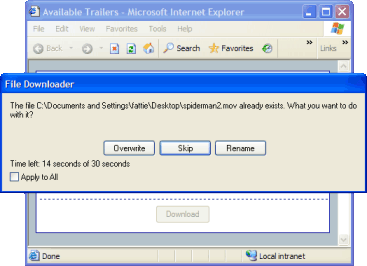 If a newly downloaded file match's an existing file name in the target folder, the user may choose how to handle this situation - overwrite, skip, or rename it. You may configure a timer which automatically carries out a predefined action if File Downloader waits too long.
Step 6. Done!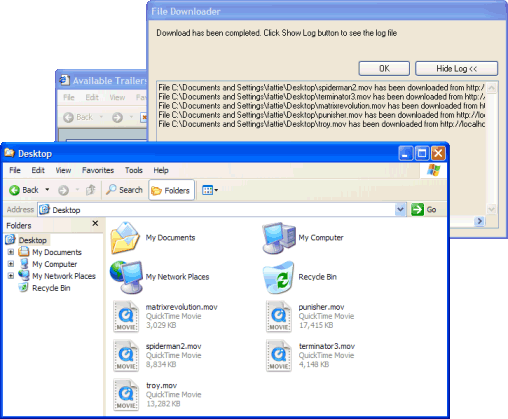 As soon as the download process completes, the download completion dialog appears and the target folder is automatically opened.
You can review a download log to see whether there were any failures during the download.