Upload Suite will be very rewarding choice for the web developer as it does not require any additional installation and uses only the standard tools of the browser.
It allows you to perform image processing and optimization before uploading, which greatly simplifies and speeds up the work. Find out here why you should choose HTML5 file upload tools by Aurigma!
HTML5 uploader has a user-friendly interface
One of the important criteria for any web developer will be a simple and intuitive user interface that does not contain anything convoluted. HTML5 file upload tools by Aurigma combine all the useful functionality in a convenient design, as well as making it easy to personalize it.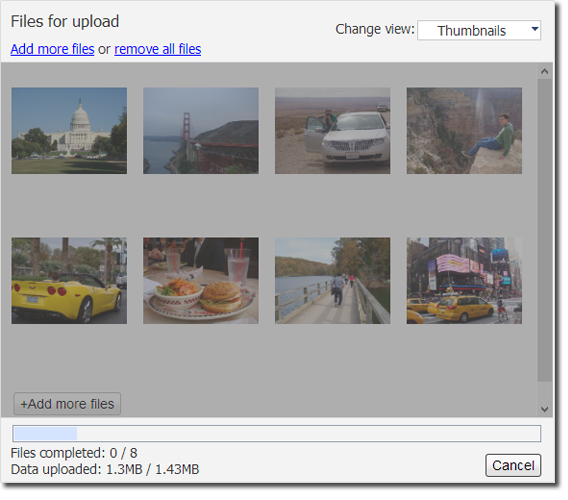 Feature Highlights
Multiple file upload (any file types)
Upload huge files
Status bar
Resize photos before upload
Upload additional data along with files
Drag-and-Drop support
Simple and quick to integrate HTML5 file upload tools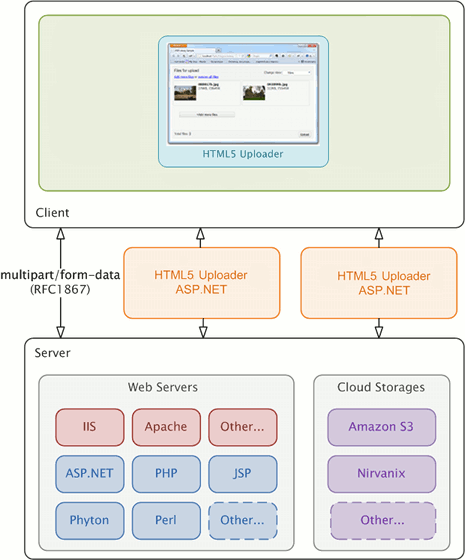 Configuration of the functionality in Upload Suite will not be difficult because there a large amount of code already exists. Changing the design or text interface is easy. But most importantly – Upload Suite can run on any platform: ASP, ASP.NET, PHP, JSP, ColdFusion, and others.