Building a website using PHP and looking for a simple way to add php image upload functionality? No need to look any farther. Upload Suite - is here for all your upload needs!
PHP file upload for any purposes
Aurigma's Upload Suite offers a powerful upload solution that allows for quick and easy integration on your website. Whether you are adding photo albums, incorporating a document management module, or configuring file sharing features, Aurigma gives you the right tool to support any file upload task.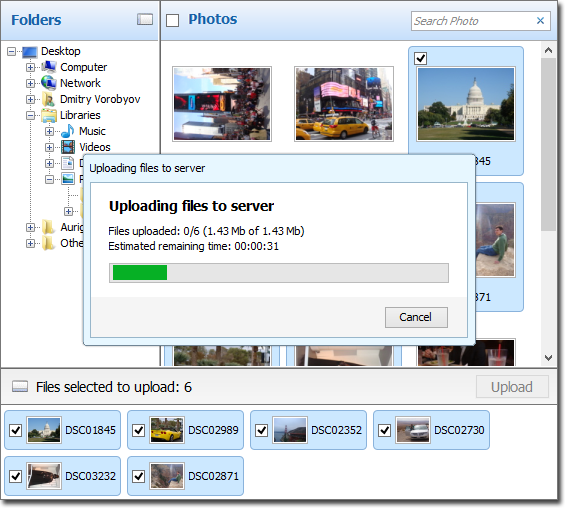 PHP file upload is implemented as a combination of server-side PHP code and client-side JavaScript + ActiveX/Java applet, HTML5, or Flash controls. ActiveX/Java, HTML5, and Flash are supported by all modern browsers and run both on Windows and Mac.
Feature Highlights in PHP file Uploader
Multiple file upload (any file types)
Upload huge files (up to several GB)
Resize photos before upload
Send additional metadata along with files
Multilingual user interface support
Configurable file upload restrictions
Folder upload
Upload directly to the cloud
Add watermarks on photos
Fail-safe upload support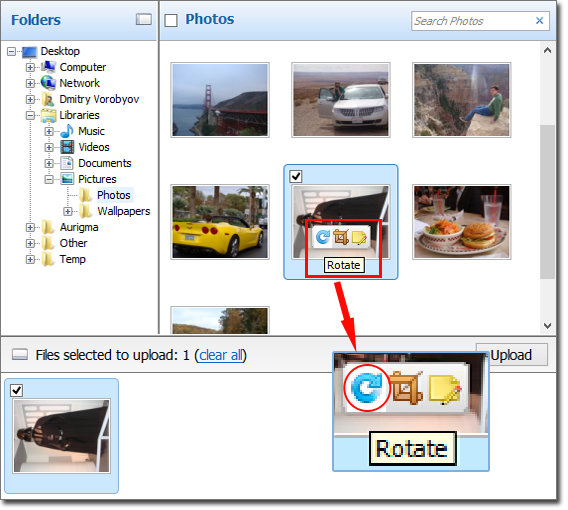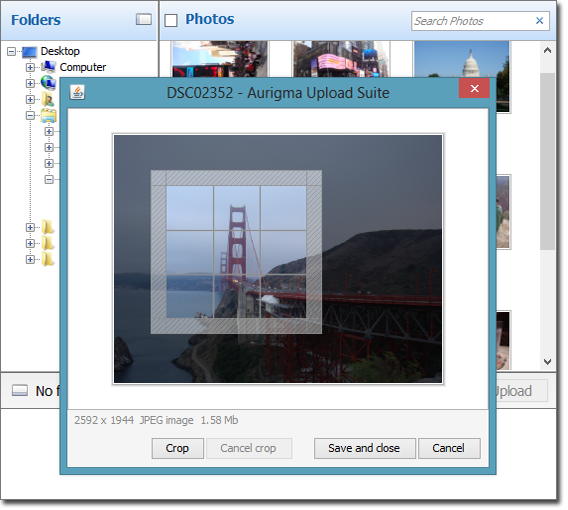 Aurigma Uploader is flexible enough to be integrated with any website. Rich client-side and server-side APIs allow easy creation of upload processing PHP code and configuration of the user interface for appearance, language, and file restrictions. Detailed documentation and PHP code examples illustrating best practices for various file upload tasks are available.