Upload Suite is particularly useful for developers who are looking to integrate effective and highly configurable PHP image upload functionality into their websites.
Browse photo thumbnails on client computer
Aurigma Upload Suite user interface is especially designed for image uploads. Users can easily navigate their computer's hard drive and see photos in their folders available for uploading at a glance.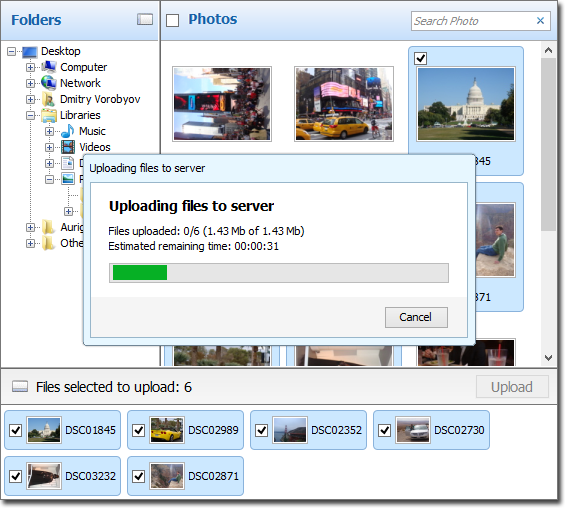 Resize before upload - now there's no need for PHP resizing!
Aurigma can create any number of resized copies for upload. For example, when a user selects a photo, Upload Suite can create a thumbnail and preview image to send along with the original photo, or just send resized copies. Now there's no need to write PHP resize code!
Rotate before upload
Users can rotate images before uploading them to your server. Moreover, if the file includes appropriate EXIF data, they can be rotated automatically.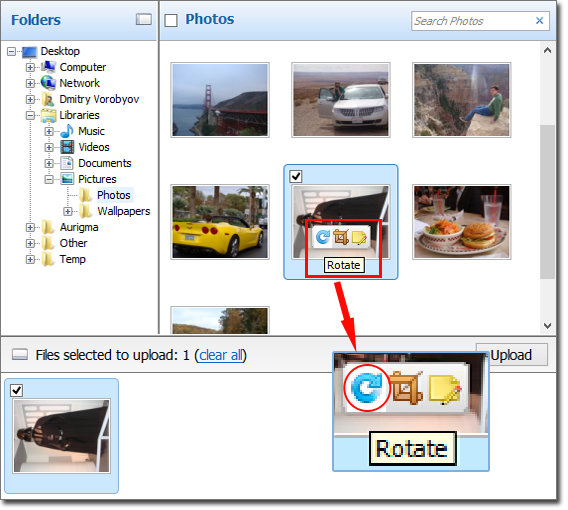 Crop before upload
If you need users to upload with a specific aspect ratio, you can configure the Crop Editor. This allows users to crop the image to the required aspect ratio before . Or, you can configure photos to be cropped automatically. There's no need to do it in PHP.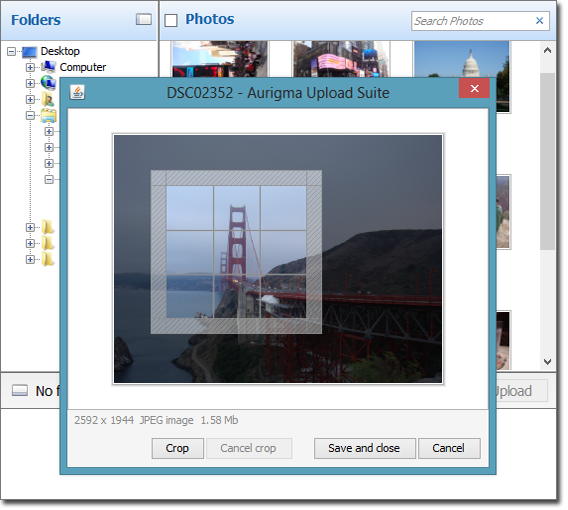 Upload Suite offers a simple and straightforward user interface for photo uploads and includes a wide variety of powerful image processing functionalities.